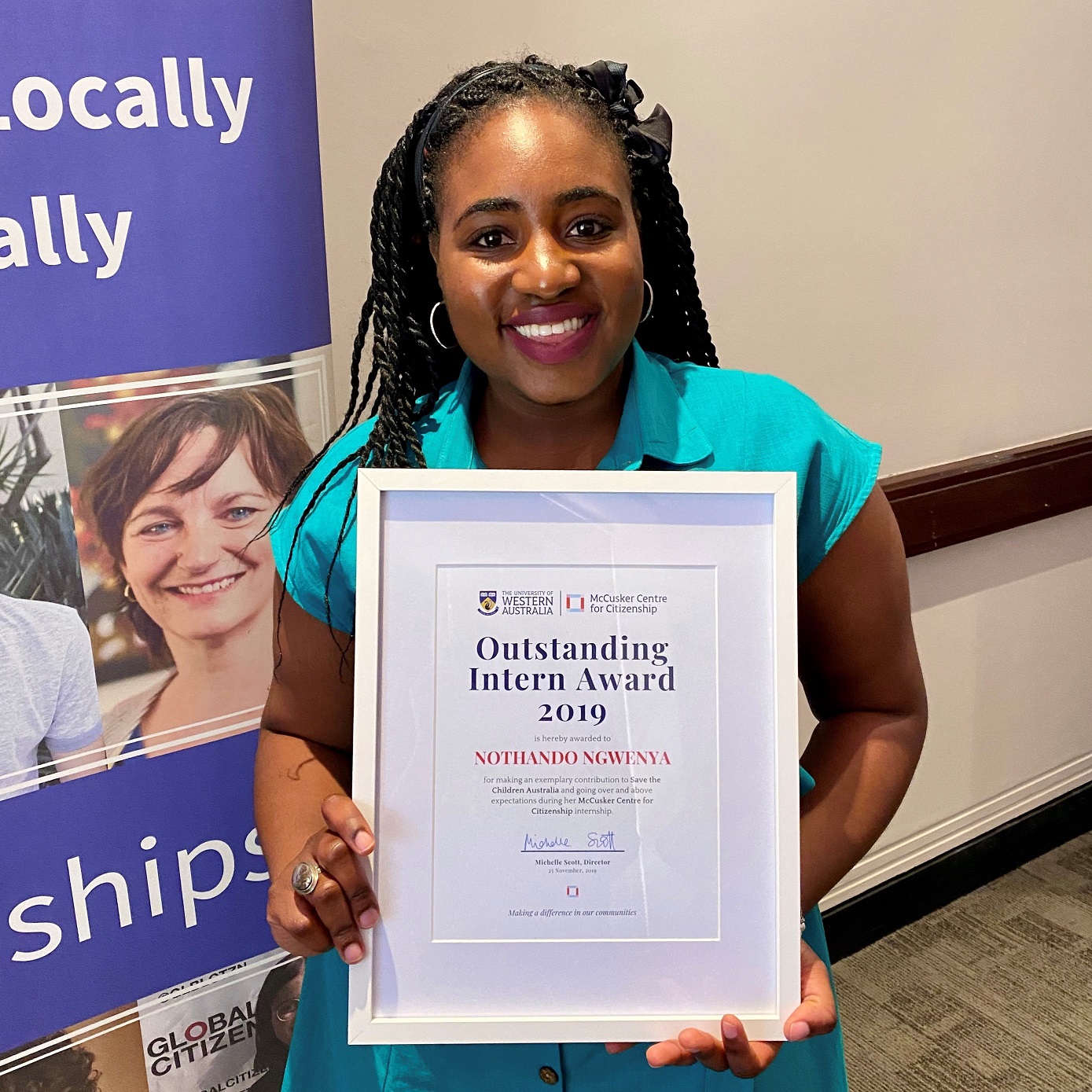 If you are interested in applying for an internship with the McCusker Centre for Citizenship, be sure to listen to this podcast episode with the Centre's inaugural Outstanding Intern Award recipient Nothando Ngwenya. 
In this Student Series podcast, Student Engagement Officer Rosanna Candler sits down with UWA Masters of International Development student Nothando to chat about her recent internship at Save the Children. Nothando describes her "life-changing" experience working on the Gosnells Service Mapping Project (which involved scaling Save the Children's Youth Partnership Program model and activities to the Gosnells region) and gives helpful advice to prospective student interns. 
Do you want to make a difference and gain academic credit? Find out more information and apply for an internship here.